Casbay Money-Back Guarantee
7-Days Full Money-Back Guarantee no questions asked
Apply for All Web Hosting Plan Only.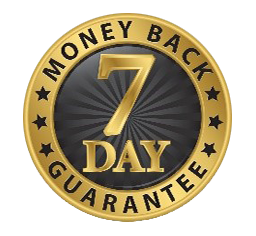 Casbay Money-Back Guarantee
It's been our mission to help customers to grow their business online. We've invested considerable time and effort in order to provide you with the best products and services. However, if in any case our products/services do not fulfilled your requirements, you can cancel within 7 days (for hosting) and still get a full refund!
We at Casbay strive to improve ourselves to serve you better. We greatly appreciate your valuable feedback — positive or negative — send it to us anytime at
[email protected]
Thank you once again for spending your precious time to try our products and services.
Feel free to start a live chat or contact us.